Notta and Otter.ai are both speech-to-text tools that can help you transcribe audio and video files. They also have differences that can make it challenging to decide which app is right for you. To help you make an informed decision, here we compare and contrast Notta and Otter.ai in more detail below.
1. Most cost-effective
As the best Otter.ai alternative, Notta provides lower pricing on Pro plans, starting at $13.99 per user billed monthly. Within the quota of the paid plan, you can enjoy unlimited transcription minutes per recording and import an unlimited number of audio and video files. We also offer a 50% discount on our services to education users, as a way of supporting their causes.
Otter.ai offers Pro plans, which start at $16.99 per user billed monthly. However, it applies transcription limits on the Pro plan, including 10 files imported per month and 90 transcription minutes per conversation. This will make it hard for users who have longer meetings or are used to importing audio files.
2. Awesome appointment scheduling
With Notta, you can seamlessly integrate scheduling into your work process without shifting back and forth between various platforms. Notta's easy-to-use Scheduler allows you to create your own scheduling link and share it with anyone who wants to book a meeting with you. The invitees can then choose a time slot at which you're both available, and the meeting will be automatically added to your calendar. Just bring Notta along whenever your calendar reminds you.
Notta also integrates with various tools such as Google Calendar, Zoom, and Notion to help you stay on-task and productive. You can use Notta for various cases, such as scheduling interviews, setting up demos, booking appointments for consultations, booking coaching or therapy sessions, etc.
Instead, Otter.ai only asks you to connect calendar apps and sync events or meetings from your calendar. You still have to toggle between the app and other tools or emails to verify the time of a meeting or a chat with others.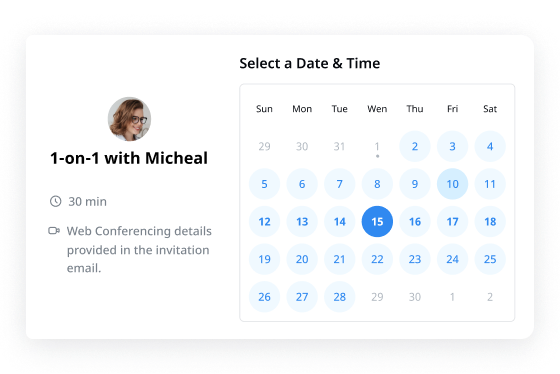 3. Better transcription experience
If you are looking for the best tool to use in conjunction with your calls, chats, and conferences, you may have heard of Otter.ai. But if you want the best transcription experience, you should try Notta.
Language - You must need a tool that can handle many languages, especially when you work with people from different countries or cultures. Notta lets you transcribe live conversations in 104 languages and quickly translate them into other languages. This makes Notta more versatile than Otter.ai, which is limited to English only. You'll appreciate the difference when you use it.
Accuracy - With an increasing push to AI transcription technologies, transcription apps can reflect the words in the audio more precisely. The accuracy also depends on the quality of your audio file, like recording in a noise-free environment. Notta provides up to 98.86% accuracy for most transcripts. While Otter.ai, although the accuracy is not stated on the official website, users mentioned that the accuracy is 85-95%.   
Speed - When we use transcription apps or services, we want to save time, not waste it. That's why the transcription speed matters a lot. Notta and Otter.ai both do a solid job with the turnaround time, albeit with slight differences. Notta can transcribe an hour of audio or video in just 5 minutes on average. Otter.ai, on the other hand, takes 6 minutes to transcribe a 45-minute video, according to user feedback.
Transcription Options - Another area where Notta shines brighter than Otter is in how users can turn on the transcription feature. If you have your media files stored in cloud storage services or recording devices, Notta lets you upload these files (like WAV, MP3, M4A, MP4, etc.) or enter the sharing link, and generate transcripts automatically. Otter.ai, however, restricts the number of file imports and works more as a dictation app for live conversations.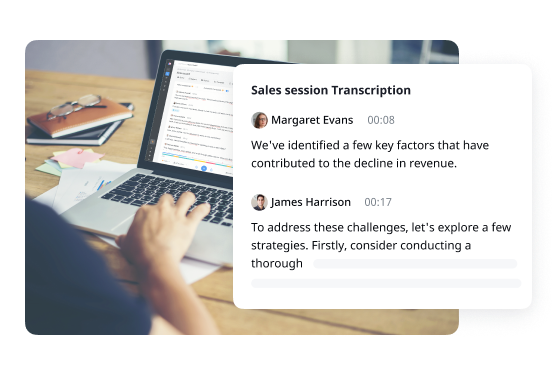 4. Multiple ways of recording
Otter.ai currently only supports recording and transcribing voice or audio that it captures from a phone or computer. 
By comparison, Notta, besides audio recording, can also record video that is captured from the screen or camera and lets you save recordings on local devices for easy sharing and uploading.