The 15 Best Zoom Apps to Enhance Your Meetings
Zoom has undoubtedly emerged as a popular video conferencing tool for organizations of all sizes. However, there are instances when the standard Zoom features may fall short in terms of maximizing the productivity of your virtual meetings. That's where some of the best Zoom apps and integrations step in.
From enhancing real-time collaboration to bolstering overall productivity, the feature-rich Zoom apps are designed to take your virtual meetings to the next level. Given the extensive range of Zoom apps and integrations available, choosing the one that suits your requirements can be a challenging endeavor.
That's why we are here to save you time and effort by compiling a comprehensive list of feature-rich Zoom apps. In this detailed article, we will shed light on the best Zoom apps that can enhance remote meetings, delve into their impressive features, and discover what makes them stand out from the crowd.
What Are Zoom Apps?
Zoom apps are innovative and user-friendly in-meeting/in-product applications that seamlessly integrate with the Zoom platform. These apps enable users to enhance their virtual meeting experience by accessing a wide range of third-party software directly within the Zoom meeting interface.
If you want to use these Zoom apps in your meetings, you can check out the Zoom App Marketplace. It serves as a comprehensive online portal where users can explore and integrate a diverse array of Zoom apps and third-party integrations.
Only applications that have undergone a thorough approval process by Zoom are listed in the marketplace, ensuring reliability and security for users.
The Best Zoom Apps
Here are some Zoom apps available on Zoom App Marketplace known to improve collaboration and efficiency of virtual meetings.
1. Notta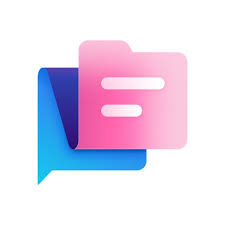 The Notta recording and transcribing tool boasts a range of features to improve collaboration during Zoom virtual meetings. From state-of-the-art AI features to multilingual transcription services that offer 98.86% accuracy, Notta stands as one of the premier transcription software available.
Additionally, Notta Web takes things a step further by serving as an all-in-platform for recording and transcribing Zoom meetings. The feature-rich AI-powered tool lets you organize your Zoom recordings and transcripts, record live sessions, and even generate an AI summary of the recordings for later review.
What sets Notta apart from its competitors is its easy-to-use nature and remarkable versatility. Whether you are joining Zoom calls via desktop or mobile devices, Notta can seamlessly integrate within the platform and enhance your virtual meeting experience.
Best Features
Real-Time Transcriptions: Notta can generate AI-powered summaries in real-time throughout the call, ensuring no valuable insights slip through the cracks.

Platform-Independent Software: You can access Notta services on multiple platforms, including Windows PC, Mac, iPhone, iPad, and Android devices.

Secure: Notta complies with International security standards, like SSL, CPPA, GDPR, and APPI, ensuring confidential data in Zoom meetings stays protected.

Integration: Notta now can integrate with Microsoft Outlook, Google Calendar, Notion, and Salesforce.
Benefits
Notta can provide Zoom meeting transcriptions with 98.86% accuracy.

It has a user-friendly interface and layouts, making it suitable for every participant in the Zoom meeting.

Notta bot transcribes Zoom live meetings in real-time, eliminating the hassle of manual note-taking.
Connect Notta with Zoom today!
Top Zoom Apps, Featuring
Notta
Discover the best Zoom Apps, with Notta as one of the standout solutions. Elevate your Zoom experience with our transcription and note-taking capabilities.
2. Google Calendar Notifications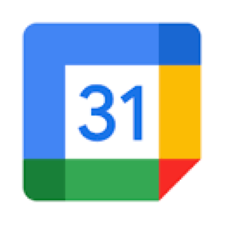 When your daily work depends on Zoom meetings, you cannot afford to miss any important notifications. However, manually scheduling and organizing Zoom meetings can be time-consuming and challenging. Fortunately, Google Calendar Notifications has emerged as one of the best Zoom apps for receiving timely alerts about events.
When you integrate Google Calendar and Zoom, it helps you streamline reminders for when the Zoom meeting is going to start. Zoom's Google Calendar Notifications Chat app lets you receive notifications and messages whenever an existing event is updated, or a new calendar event is added to your Zoom Team Chat.
But that's not all! The app goes the extra mile by providing daily or monthly event summaries, so you can quickly access essential meeting details anytime.
Best Features
Zoom's Google Calendar Notifications Chatbot: It offers messages or alerts about updates or changes.

Updates at One Place: You will directly receive updates from Google Calendar to the Zoom chat.

Customization Option: It allows you to customize the bot to send summaries, updates, and reminders. 
Benefits
You can get daily or monthly event summaries for a quick overview of your schedule. 

With Google Calendar Notifications, you can fully customize reminders and alerts.

The integration allows you to customize Zoom meetings to suit your preferences.
Integrate Google Calendar Notifications to your Zoom account today.
3. Zapier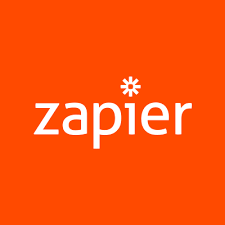 Zoom users understand the hassle of scheduling Zoom meetings. It can take a lot of time, hampering your productivity. That's why Zapier for Zoom is designed to automatically schedule new Zoom meetings and send invites to keep team members in the loop.
The Zapier app for Zoom is a handy tool to automate your tasks and streamline your workflows. It allows team members and managers to speed up their work by building simple automation called Zaps.
Best Features
Zaps: The simple automation feature can automatically perform an action when any meeting or webinar is scheduled. 

Automatic Registration Process: The tool automatically adds users to the webinar once an action is completed.

Easy to Connect: The online automation tool connects two or more apps and services to eliminate the tedium of monotonous and repetitive tasks.
Benefits
Zaps automate repetitive tasks like scheduling meetings, allowing you to focus on more important work.

Zapier easily integrates with multiple apps, like Slack, Gmail, Google Calendar, etc.

This Zoom add-on helps you save time and enhance productivity.
Try Zapier for Zoom integration today.
4. Slack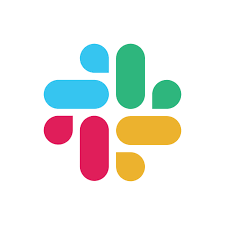 Suppose you are attending a Zoom meeting with clients or team members where valuable information is shared, and you are looking for a quick solution to save the key points in a Slack channel. This is where Slack's add-on for Zoom comes to save the day. With Slack for Zoom, you can effortlessly share data from virtual calls to any Slack channel.
Integrating Zoom with Slack also allows you to instantly start or join a meeting from a Slack channel or via direct message. As a result, the integration eliminates the hassle of switching between platforms.
Slack's handy features seamlessly monitor and consolidate remote work centrally. Hence, it helps you keep track of Zoom meetings, gather all the critical information in one place, and streamline workflow.
Best Features
Easy Data Sharing: The integration enables you to conveniently post meeting summaries and recordings directly from Zoom meetings to Slack channels.

Tracking & Monitoring Feature: With Slack for Zoom, the meeting host can track and monitor Slack attendees during video calls.

Real-Time Updates: With the Slack add-on for Zoom, you can see real-time information about ongoing Zoom meetings. 
Benefits
A simple '/zoom' command in Slack channel can help you start Zoom meetings or initiate video conferences.

You can set Zoom meeting reminders tailored to individuals in specific Slack channels.

The meeting host and participants can use Zoom whiteboards for better discussions.
Integrate Slack add-on with your Zoom account.
5. Fathom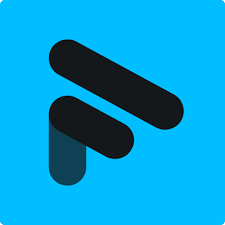 Taking notes during Zoom meetings while ensuring you are fully involved in the ongoing conversation can be a cumbersome task. The feature-filled Zoom note-taker app, like Fathom, can solve your problem by allowing you to record, transcribe, and highlight important points during virtual meetings. 
The amazing feature of Fathom is the fact that it lets you capture important notes during a Zoom session with a single click.
Furthermore, the Fathom Zoom app lets teams instantly transcribe and auto-generate call summaries directly into Google Docs, Word, or Notion. This seamless integration frees you to entirely focus and engage in the Zoom meeting by saving the recording on your Fathom or Zoom account.
Best Features
Automatic Recording and Transcription: It helps you eliminate the manual note-taking process by automating the process.

Highlight Key Points: The integration lets you access the key moments from your Zoom calls by highlighting them in your recorded version.

Easy Data Sharing: The collaboration feature enables you to share recordings and transcriptions with other team members in a few clicks.
Benefits
The most significant benefit of using Fathom with Zoom is that it allows you to take notes during meetings. 

You can create clips and easily share information with clients or team members.

With auto-generated call summaries, you can turn a 30-minute call into a 1-minute read.
Try the Fathom add-on for your Zoom account!
6. Timer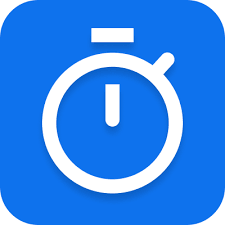 The Timer is a must-have application for those who want to manage their time efficiently during Zoom meetings. The feature-rich Zoom Timer app has a gentle water-like alarm and elegant countdown animation to help you maximize productivity while attending virtual sessions.
With the Timer app, you gain the ability to organize meetings and handle time-sensitive tasks within your Zoom sessions. Additionally, the active timer feature ensures that meeting attendees never lose track of time during Zoom calls.
Best Features
Shortcuts: The intuitive keyboard shortcuts and time toggles can help you quickly set timers during Zoom meetings.

Easy Call Tracking: The stopwatch function of the Timer app tracks the duration of Zoom calls.

Instant Notifications: The app shares the active timer with the host and all meeting attendees.
Benefits
The Timer app helps you manage time efficiently during Zoom meetings. 

The Zoom add-on ensures you have complete control of your schedule to plan more efficient meetings.

It includes a stopwatch to track the duration of each task during the meeting.
Download Timer for Zoom to manage time efficiently!
7. Miro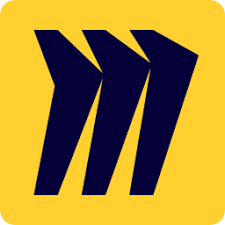 Miro is one of the trusted whiteboard platforms for startups, enterprises, and organizations of all sizes. The primary objective of using Miro with Zoom is to help remote workers and distributed teams communicate and collaborate over Zoom calls effectively.
Miro's infinite canvas and collaboration features, like timer and voting apps, diagramming and drawing tools, digital sticky notes, etc., help teams run interactive brainstorming sessions. These robust features facilitate collaboration while stimulating creativity during Zoom calls.
Furthermore, the Miro Zoom whiteboard provides team members a space to capture ideas during meetings and invite participants to collaborate in real time.
Best Features
Pre-Built Templates: The Miro Zoom app has over 1000 best practice templates for agile rituals, lean design practices, and distributed team activities.

Post-Meeting Access to Whiteboard: Once the Zoom call has ended, participants can access the whiteboard from their Miro account or Zoom and continue working without hassle.

Run Workshops: The Zoom add-on allows you to run workshops on Zoom with full control. 
Benefits
Integrating Miro with Zoom helps teams to transform their regular virtual meetings into intuitive and interactive sessions.

It allows you to conduct mind-mapping sessions, immersive workshops, and ideation sessions.

The Miro app assists remote teams in capturing ideas and communicating effortlessly.
Use the Miro add-on for Zoom for interactive meetings!
8. Kahoot!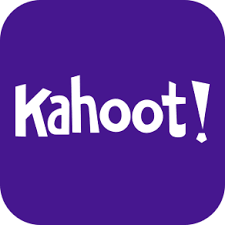 Kahoot! is a Zoom add-on that allows you to host or join interactive learning sessions or presentations directly within Zoom's virtual meeting. If you are a paid Zoom One Pro, Zoom One Business, or Zoom One Business Plus user, you can access the premium features of Kahoot!
What sets Kahoot! app apart and makes it a must-have application for Zoom users is its game-based learning approach. For instance, the meeting host can start a Kahoot and invite participants to play a quiz. Anyone with the game PIN can play and submit their answers within the Zoom meeting, making learning fun and interactive.
Best Features
Interactive Features: Kahoot! allows Zoom users to deliver interactive presentations, polls, group discussions, or brainstorming sessions.

Host a Quiz: The meeting attendees can send Kahoot within the Zoom call, helping everyone save time and collaborate effortlessly.

One Screen: The presentation, group sessions, quizzes, or polls occur in Zoom. 
Benefits
Kahoot! makes virtual meetings engaging and interactive with its gaming features.

You don't have to switch between screens, open multiple browsers, or use a second device to play.

The host and participants can join the Kahoot session with one click.
Integrate Kahoot! add-on for your Zoom account today!
9. Warmly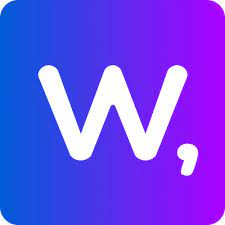 Warmly connects with the calendar to help participants join Zoom sessions with a single click. The Zoom integration loads the participant information into the Zoom meeting, assisting the host with quick insights about attendees.
The personalized virtual business cards of Warmly let meeting participants use customized background signatures. It also has a professional virtual uniform feature to help team members with matching backgrounds, logos, etc., and foster trust with prospects and clients.
Best Features
Virtual Business Cards: Warmly features an easy-to-customize virtual business card highlighting attendees' professional credentials and personal bio.

Reduces Sales Cycle: The Zoom add-on saves time on virtual calls by reducing the sales cycle by 15%.

Virtual Uniform: This Zoom add-on allows the team to stand out with matching logos and backgrounds.
Benefits
With Warmly integration for Zoom, you no longer have to manually search for information about the participant. 

During the Zoom meeting, the tool automatically displays insights, including the attendee's name, position, company, etc.

By connecting Warmly with your calendar, you can join the Zoom meetings in one click.
Download the Warmly add-on to enhance Zoom functionality!
10. Google Drive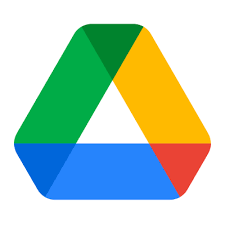 Switching back and forth in Zoom meetings to manage documents can be time-consuming and painstaking, especially when you have multiple calls lined up. Google Drive for Zoom Team Chat eliminates the hassle by providing easy access to files and documents within Zoom.
Google Drive for Zoom streamlines team collaboration, ensuring meeting organizers have every piece of information handy. Additionally, this Zoom collaboration platform automatically uploads the recording and transcripts to Google Drive folders for quick access at a later stage.
Best Features
Quick Data Sharing: The integration helps teams easily share files from Google Drive within Zoom Team Chat.

Slash Commands: They allow teams to quickly access Google Drive and save time during Zoom calls.

Easy Modification: With a few clicks on the Google Drive add-on for Zoom, the meeting organizer can modify the sharing permission of Google Sheets, Google Slides, and Google Docs to Team Chat.
Benefits
The goal of using Google Drive for Zoom meetings is to make collaboration seamless for remote workers.

It allows easy access to all files and calendars. 

This Zoom add-on allows you to quickly create Google Docs during meetings.
Download the Google Drive add-on for Zoom to improve collaboration!
11. Calendly for Zoom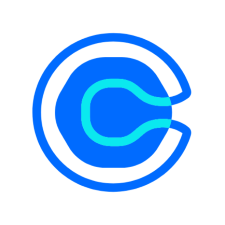 Calendly add-on for Zoom makes scheduling video conferencing easier. You can choose the Zoom app as your event location, and Calendly will automatically create video conferencing details.
The Zoom meeting invitees get instant access to the event details, thereby saving time for the host and reducing the chances of meeting no-shows. Furthermore, Calendly ensures the details sent to the participants contain a Zoom meeting link for quick joining.
Best Features
Instant Automaton: Calendly automatically includes the Zoom meeting details with every scheduled event.

Real-Time Updates: During event rescheduling or canceling, Zoom integration automatically updates meeting details in real time.

Simple Video Conferencing: It allows you to schedule the Zoom meeting in a few easy steps.
Benefits
With Calendly for Zoom, you can eliminate the need to manually enter or remember Zoom conferencing details. 

The handy tool also saves time by eliminating administrative work.

It organizes Zoom calls in a central location.
Try the Calendly add-on for Zoom to organize calls!
12. Trello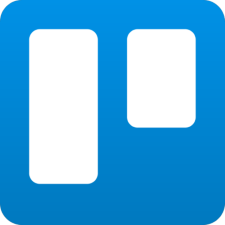 If you are looking to add a project management tool to your Zoom meetings, consider the Trello add-on for Zoom. With this Zoom app, you can organize your Trello boards with a few commands. 
Suppose you have created multiple Trello boards, and during a Zoom meeting, you want to access some of the cards or lists from them. In that scenario, using Zoom's Trello add-on comes in handy. The Trello app ensures hosts and participants can connect, organize, and access different Trello boards within the Zoom meeting.
Furthermore, you can link a Trello board from your account to the Zoom chat channel to gauge a particular project's progress without opening multiple cards on Trello.
Best Features
Add Cards: The participants can easily add cards and comments to the Trello board.

Real-Time View: You can view the Trello card details within the Zoom meeting.

Progress Tracking: You can easily track the project's progress by linking the Trello board from your Zoom account to a chat channel.
Benefits
Zoom's Trello chatbot streamlines the workflows.

It keeps different projects organized at a central location. 

The best part about using the integration is that you can stay in sync with personal and team projects straight from Zoom.
Streamline workflow with Trello add-on for Zoom today!
13. Zoom for HubSpot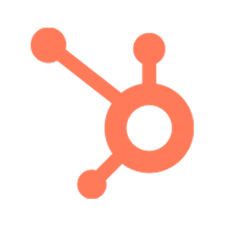 HubSpot is one of the popular customer relationship management software that allows Zoom users to transform every HubSpot meeting into a Zoom meeting. Once the session is scheduled, the integration automatically sends dial-in and conference call details to the prospects for a convenient meeting experience.
Additionally, HubSpot workflows enable users to promote Zoom webinars by sending automated follow-up emails, event reminders, and more. The meeting host can simplify post-event follow-ups by seamlessly tracking Zoom webinar attendees and recordings in the HubSpot CRM.
Best Features
Create Lists and Views: HubSpot CRM for Zoom allows you to create lists and views based on different Zoom webinar activities.

Contact Properties: The in-built contact properties feature of Zoom for HubSpot helps users get notified when participants register for webinars and attend meetings.

Automation: Zoom for HubSpot automates the process of sending reminders and emails to meeting attendees.
Benefits
The integration eliminates the manual workload of sending meeting details to prospects. 

HubSpot for Zoom directly sends the conference call details to the participants.

It eases the process of joining Zoom meetings for hosts and participants alike.
Integrate Zoom add-on for HubSpot today!
14. Gmail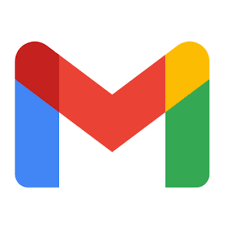 Gmail is the go-to email app for businesses of all sizes that allows users to send text, photos, GIFs, emojis, graphics, and videos. With the Zoom add-on for Gmail, you can schedule, start, or manage meetings directly from Gmail or Google Workspace.
With the integration, the email participants are automatically added to the scheduled Zoom meeting, eliminating the need for manual entry.
Best Features 
Easy Administration Process: The easy installation and centralized deployment simplify Zoom administration.

Single-Click Joining: With the Gmail add-on for Zoom, you can start Zoom meetings with a single click across mobile, desktop, and conference rooms.

List Upcoming Meetings: It displays the list of upcoming meetings on the Zoom interface, so you never miss any Zoom calls.
Benefits
The Gmail add-on for Zoom enhances collaboration and improves communication between teams and coworkers. 

With a few clicks, you can add detailed Zoom events to the team's shared calendar.

It ensures participants can join calls via Google Calendar invitation.
Use Gmail for Zoom to manage meetings efficiently!
15. Polly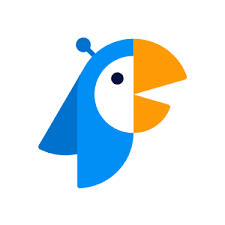 Polly is a Zoom add-on that drives meaningful connections and engagement between team members during virtual meetings. From live and upvote Q&A, polls and surveys, anonymous feedback, and icebreaker questions, Polly for Zoom empowers and entertains meeting attendees.
With Polly, you can turn boring Zoom meetings into hands-on, interactive virtual calls where everyone can actively participate and share their views.
Additionally, Polly allows you to plan Zoom meetings by drafting pre-meeting polls. This will enable you to gather information ahead of time and make Zoom meetings more productive.
Best Features
Instant Feedback Functions: It helps you gather feedback through open text, word clouds, multiple choice, rating scales, and more.

Live Q&A Sessions: They let you focus on critical topics and amplify participation with live audience upvoting.

Scheduling Feature: It allows you to schedule questions in advance and focus on other important tasks during meetings.
Benefits
It lets you break the ice during virtual meetings, which is one of the most challenging tasks for team leaders. 

The Polly add-on for Zoom facilitates an interactive approach.

It also promotes candid responses with anonymity controls.
Make virtual meetings interactive with the Polly add-on for Zoom!
FAQs
Are Zoom Apps Free?
While many apps are available for basic and licensed Zoom users, some apps may require a subscription after the free trial ends. You can find specific Zoom apps' availability and pricing details in the Zoom App Marketplace.
What are the Differences between Zoom Apps and Zoom Integrations?
Zoom apps and Zoom integrations serve a similar purpose to augment productivity and improve collaboration during virtual calls. However, while both apps and integrations are designed to take Zoom's productivity experience to the next level, they differ in a few aspects.
Zoom Apps: These add-ons are designed to extend Zoom's functionality and usability. Zoom apps streamline workflow by integrating your most-used and favorite workplace tools into the Zoom interface. In simple words, Zoom apps allow you to use third-party apps within Zoom meetings.

Zoom Integrations: Unlike Zoom apps, integrations help integrate Zoom into third-party apps. You can use Zoom's open API to add valuable integration to improve the user experience during virtual meetings.
Are There Best Zoom Apps for iPhone?
Currently, Zoom apps are primarily available for desktop platforms such as Windows and macOS. Mobile devices, including iPhones, do not currently support Zoom apps. However, you can still access Zoom's core features and functionality through the Zoom mobile app.
Final Thoughts
While Zoom offers several basic and advanced features, leveraging the power of the best Zoom apps and integrations can enhance the virtual meeting experience. For instance, Zapier can automate specific tasks during Zoom calls, while Slack can help Zoom users instantly start or join virtual meetings. 
Besides, Notta is among the best choices for recording and transcribing Zoom meetings. It's a feature-rich tool that integrates with Zoom to improve how you connect with your team members virtually. If you want to explore the Notta capabilities in detail, sign up for a free account today.
Enhance Your Zoom Meeting Efficiency for Free
Notta offers real-time transcription, analysis, and summarization of your Zoom meeting, audio, and video content without any cost, instantly transforming spoken words into searchable text on any device. This empowers you to effortlessly access knowledge from any content, wherever you are.